These screenshots only appear at the beginning of the PC version. They give a visual representation of the story behind the game. The author of these gorgeous screens (remember, these were done in 1991!) is the artist and designer Peter Owen-James who has also worked on other games such as "Bloodwych"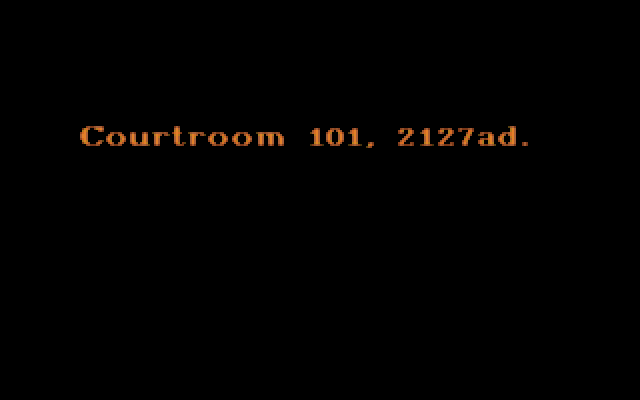 Notice that the year written here is 2127 when the manual says the trial happened on September 19, 2542.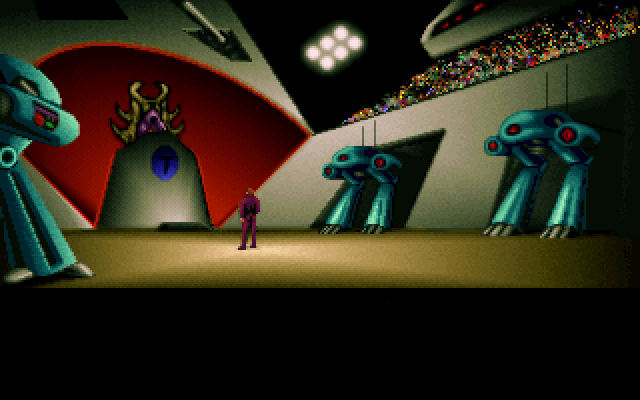 Standing before a judge in a crowded courtroom protected by mechs, Trill awaits his sentence.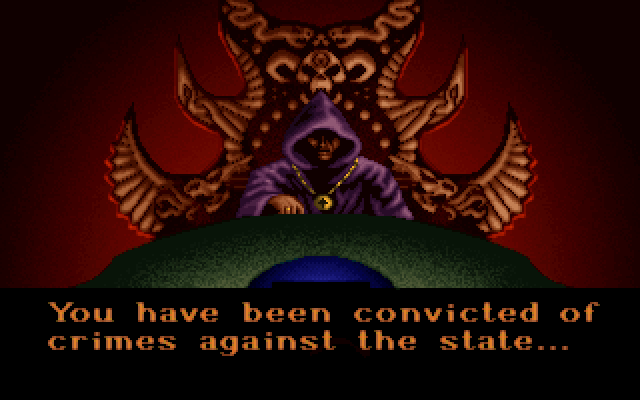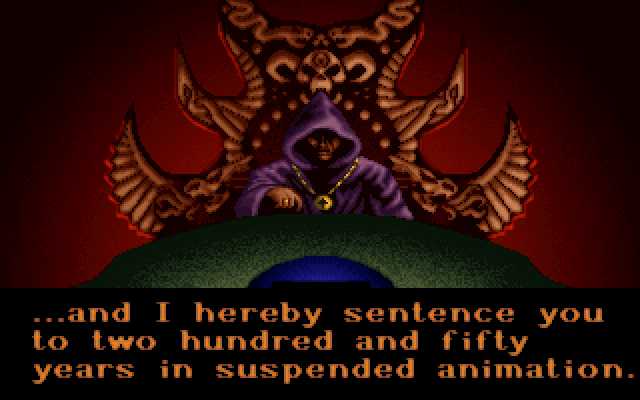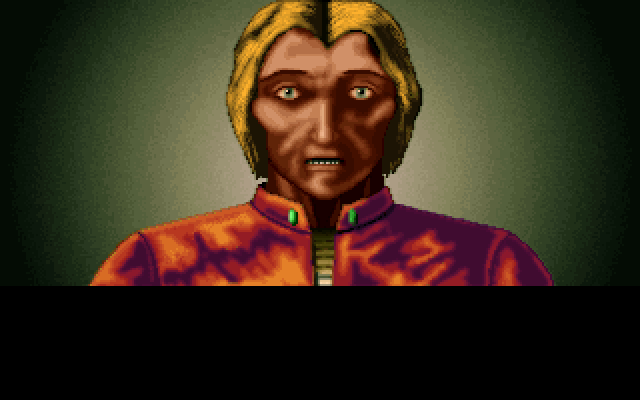 "250 YEARS?! Damn! and to think I was angry about that severe sunburn..."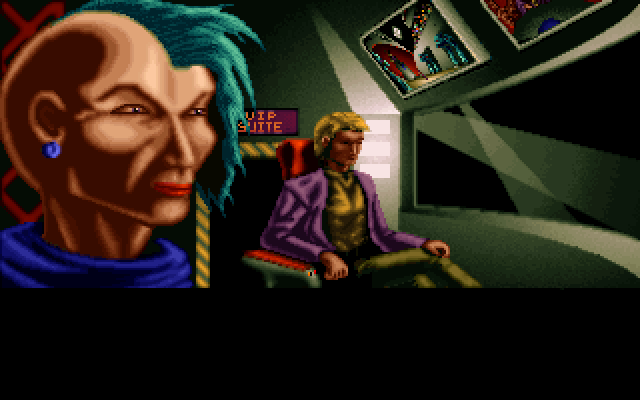 I assume this screen represents the real culprits watching Trill getting nailed for the crime they have commited.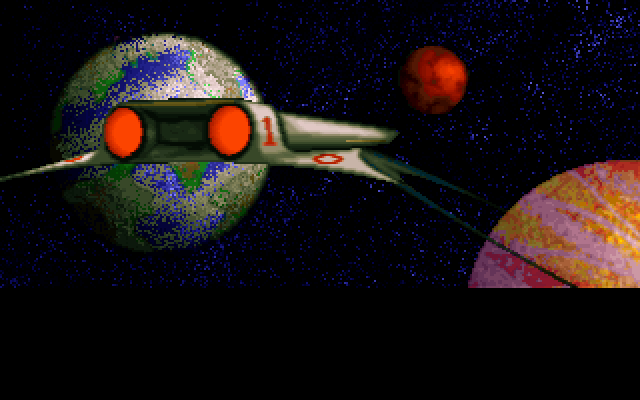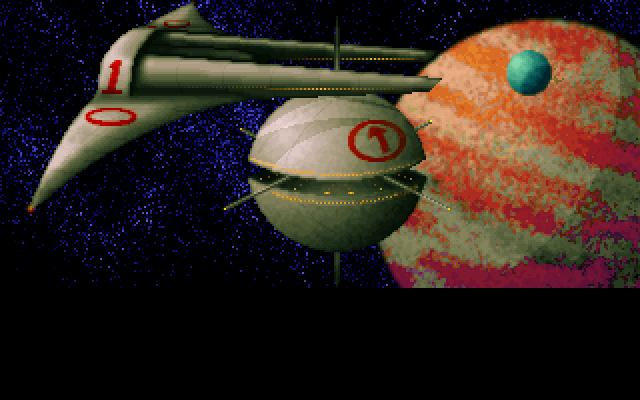 A 3D view of the space station we see in the game. It doesn't look identical, but close enough.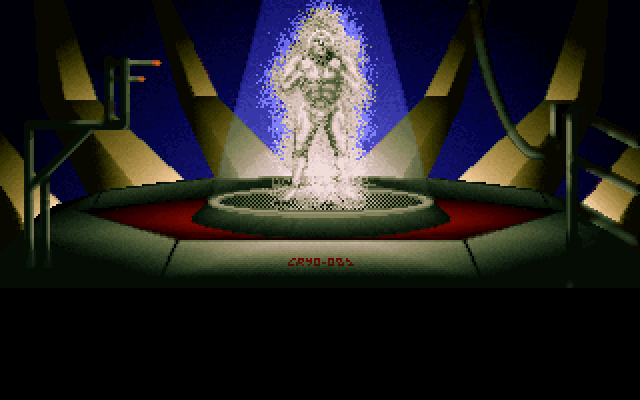 Frozen "à la Han Solo". Original, isn't it?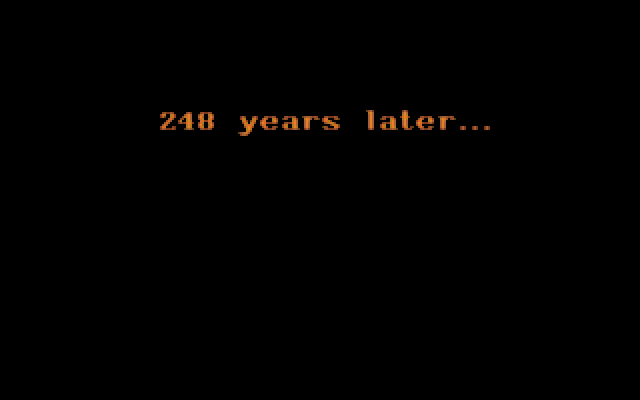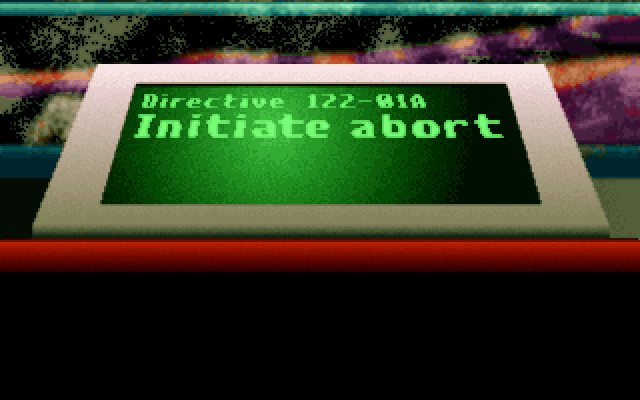 Something happens that automatically aborts the suspended animation.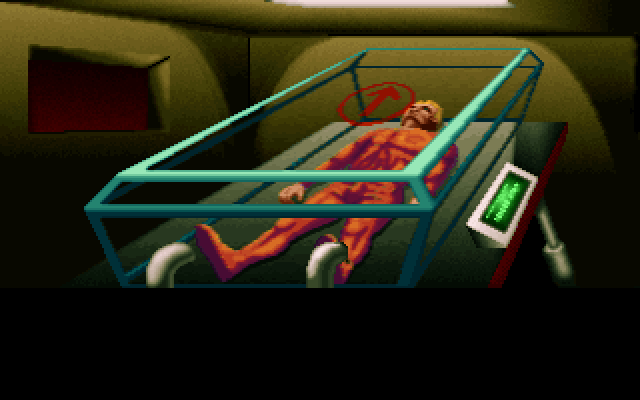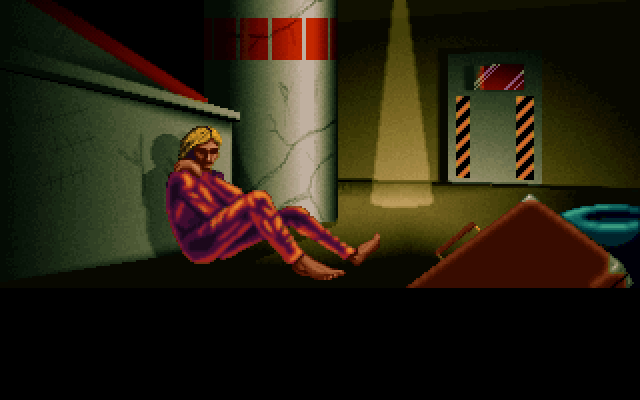 You notice a suitcase in the corner of your cell. You open it and the quest begins. The cell looks quite larger than the one we see in the game!