1990 InDin
At the 1990 InDin, held at The Tower Hotel in London, Antony Crowther won the prestigious awards for "Adventure Product of the Year" and "Overall Game of the Year" as voted by the UK Computer Gaming Industry. The awards were handed to their winners by the comedian Julian Clary.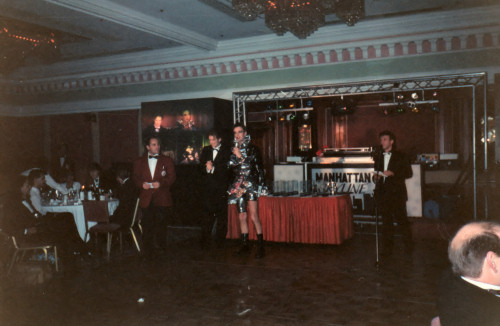 Captive had serious competition that year, especially Bullfrog's game "Populus", but as we all know, Captive won and Mr. Crowther was present with his wife Lisa to collect the awards.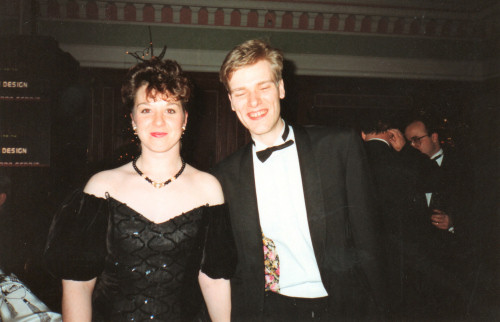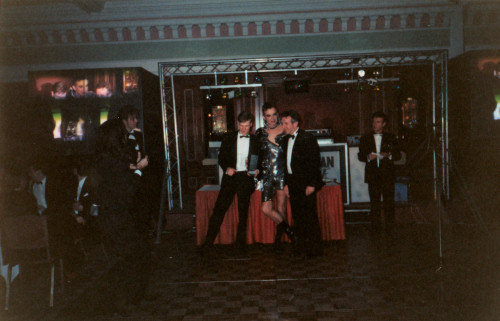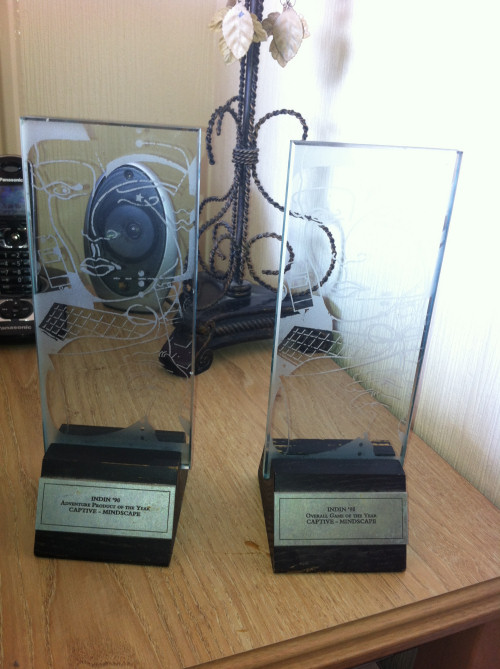 (Pictures courtesy of Antony Crowther)
Magazines
Captive has also been positively acclaimed by several magazines critics all across the globe.